LIST DO POLSKI
BE/AT 2015 | Super 8 + HD | 9 min | short documentary

SYNOPSIS
Triggered by the large number of Polish people living in Brussels, I question my identity and write a letter to my Polish alter ego.
"List do Polski / Letter to Poland" is a journey back to childhood – to Poland – and the search for an answer to the question: What would be, if we would have never migrated? Who would I be then?
Looking for an answer I discover my own stereotypes against Poland.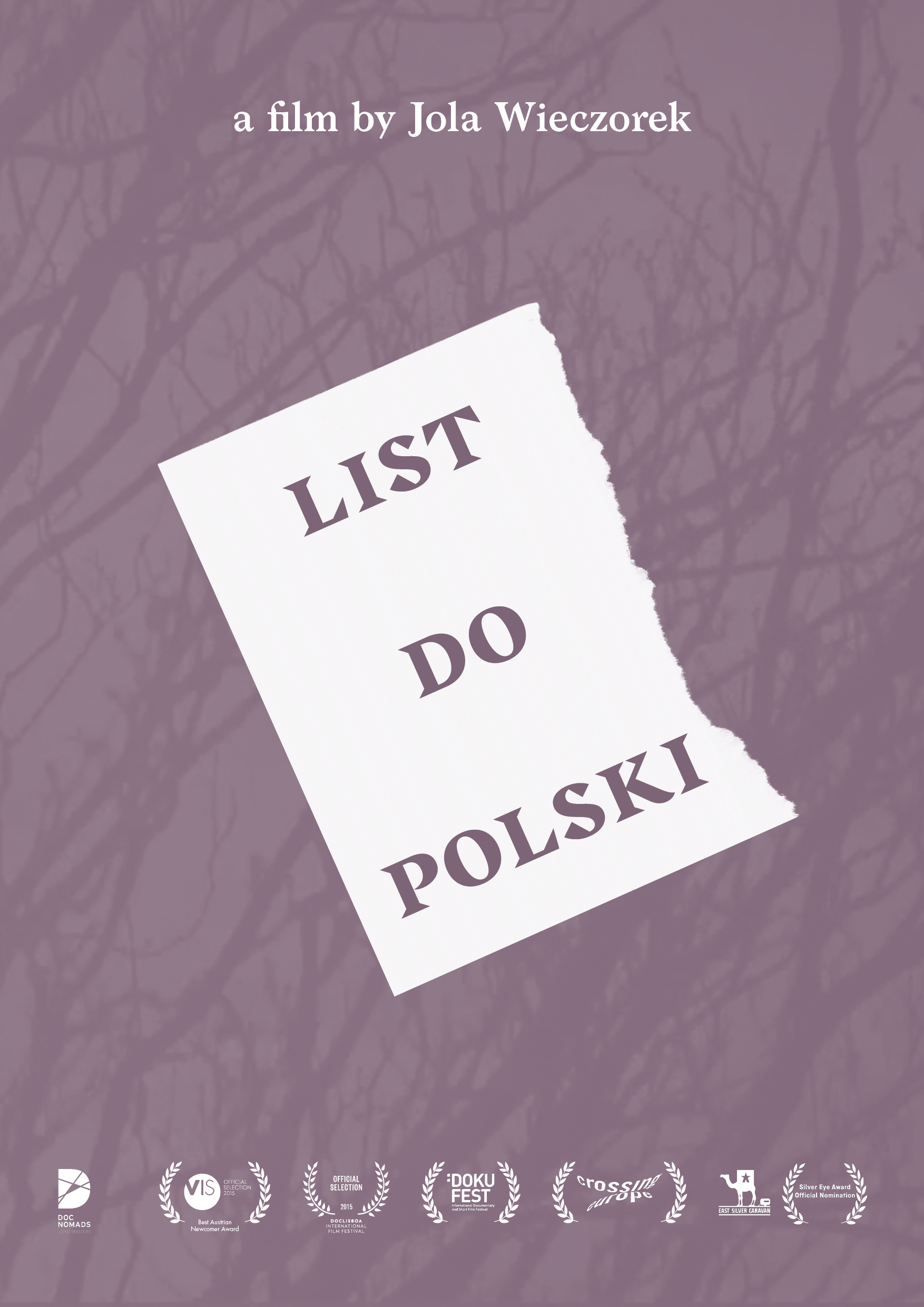 STREAM
You can stream and watch LIST DO POLSKI on the online channel Doc Alliance.

FESTIVALS+SCREENINGS
Crossing Europe, Linz 2015 (AUSTRIA)
Vienna Independent Shorts, Vienna 2015 (AUSTRIA)
Dokufest, 2015 (KOSOVO)
Doclisboa, Lisbon 2015 (PORTUGAL)
Balkan Beyond Borders, Thessaloniki 2015 (GREECE)
Fluchtfilmtage, Vienna 2015 (AUSTRIA)
Club der polnischen Versager, Berlin, 2015 (GERMANY)
Busan International Short Film Festival , 2016 (COREA)
Febio Fest, Bratislava 2016 (SLOVAKIA)
dot dot dot short film festival, Vienna 2016 (AUSTRIA)
Liebes Wedding, Filmabend, Berlin 2016 (GERMANY)

PRICES + NOMINATIONS
BEST AUSTRIAN NEWCOMER AWARD at the Vienna Indpendent Shorts 2015
Nomination for Silver Eye Award at Jihlava International Documentary Film Festival, 2016 (CZECH REPUBLIC)
Part of the East Silver Caravan 2016

CREDITS
Writer / Director / Editor / Sound Design: Jola Wieczorek
Camera: Jola Wieczorek, Wiesława Wieczorek
Film Poster: Jordi Oms